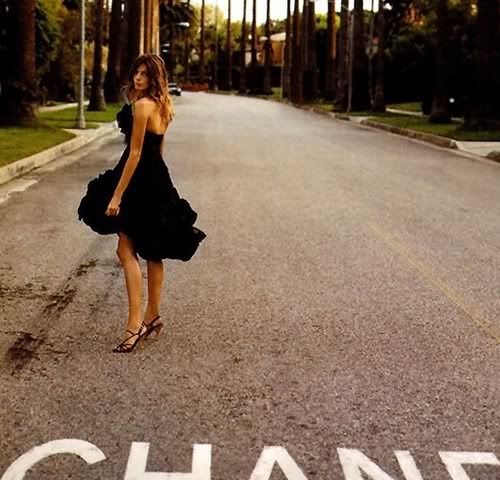 unknown
But i blew it off. Why? Because I was going through this blog and was astounded by how I've changed. This used to be riveting and funny (if i may say so myself) and i couldn't wait to tell you all my stories, I would literally have to restrain myself from posting 8x a day, and now...well I'm lucky if i post that much a month.
And that's sad. Blogging is probably one of the best things i've found to do and when everything around me is sort of crap, well i love offloading on here knowing there's a bunch of lovely fellow fashionistos who can relate... and can dress too-I tell you, there's nothing more refreshing than people with style, i've met to many people who just don't know how to dress, its absurd, surely my eyes shouldnt be raped by your futile attempt of pairing animal prints with florals....but less of that the better.
So here i am now....blogging. i found this wonderful picture of Daria Werbowy for Chanel A/W 05 in my blog folder and thought i would share it with you. And I promise to continue sharing with you....I'll never neglect you again.
p.s. I'm quite bummed i blew off the date. It was with Hot australian Eli, I made up some crap about it being weird because it was valentine's weekend, so he said 'no worries...monday good?' in his hot australian accent. Naturally i said 'Yes'.